Introduction to Christian Meditation
Draw closer to God, restore your peace of mind, and find inner healing.
Christian Meditation Video Series –   Join Christian meditation expert Rhonda Jones to learn how to meditate with purpose from the comforts of home. Create lasting change with 4-weekly 1 to 1 ½ hour video class lessons that will give you a solid Christian meditation foundation.  During the course you will also have an opportunity to participate interactively with questions, writing prompts, handouts, practice, and guided meditations. The course will equip you with the steps you need to develop an ongoing practice that can last a lifetime!
You'll Learn:
How to meditate as a Christian including detailed instruction, basics, and tips.
Christian meditation techniques to quiet your mind, regulate your emotions, and reduce stress and anxiety.
How to use Christian meditation for inner healing.
Spiritual tools and methods for healing inner pain, limiting beliefs, and debilitating thoughts.
Discover the challenges in Christian meditation and overcome them.
Bi-monthly support for questions and progress during monthly zoom calls.
How to establish an ongoing practice.
Let Rhonda guide you to creating a spiritual self-care practice that will build your faith, lift your spirit, renew your mind, purify your heart,  and draw you closer to God.
We wouldn't go a few days without cleaning the outside of our bodies, yet few Christians have an ongoing practice to cleanse the accumulation of dirt that fills and contaminates our minds and hearts. This dirt includes fear, limiting beliefs, toxic emotions, negativity, false mindsets, and more.
Every day we are bombarded with negativity, offenses, hurts, and deception. As Charles Stanley said, "It's just going to get on you."  
Addressing our inner hurts, pains, and limiting beliefs is a daily challenge that many just push under the rug or deny instead of receiving their healing and the ability to release them and let them go.  Jesus said, it's not what goes in the body that defiles a man, but what comes out of his heart. It is up to us to fulfill 2 Corinthians 7:1 which encourages us to, "Purify our hearts of all that contaminates body and spirit, perfecting holiness out of reference for God."
Course Introduction
Week One
Week Two
Week Three
Week Four
Handouts
Course Introduction
Who Is This Class For?
Anyone interested in learning how to meditate to renew the mind, maintain inner peace, relieve stress and anxiety, grow spiritually, heal emotionally, and connect more deeply to God. Total course includes almost 5-hours of NEW video instruction and 15-handouts. Learn from Rhonda in the comfort of your home in this interactive course that will teach you how to meditate with purpose. Sign up today!
You'll learn:
Why Meditate?

How to Meditate

Challenges in Meditation

Establishing an Ongoing Practice
Week One
Week Two
Week Three
Week Four
Handouts
"Would you like better results in less time? Let me support you in your Christian meditation journey."
Rhonda Jones has been teaching about the transformative power of Christian meditation for over a decade. According to Rhonda, creating an ongoing Christian meditation practice that will change your life takes more than listening to random meditations here and there. Although this is a great starting point to get acclimated to meditation or to reduce stress, it's what we do regularly and methodically that creates real change that we can maintain. In reality, "Our success is in our routine.
Real Instruction – Learn how to meditate in 4-Weekly Interactive Video Lessons Totaling over 5-hours of instruction & meditation practice.
Learn by doing – You'll be guided every step of the way. Gain understanding, remove the mystery of meditation, meditate with confidence, and gain results more quickly.
A one-hour live zoom group conference call (every 8-week)l to discuss your progress & ask questions.
15- beautifully- designed instructional handouts to support you in learning & practicing Christian meditation.
Experienced teacher Rhonda Jones has been teaching Christian Meditation for over 15 years.
Strategies to overcoming negative thinking, let go of your pain, and connect with God more deeply.

Develop and design a morning routine that fits you.
Self-Paced Course to Fit Your Schedule
This is a self-paced course that you are encouraged to complete over a 4-week period for maximum benefits. The course will begin as stated and each week you'll gain access to videos and materials for that week. This schedule will encourage you to incorporate the weekly meditation assignments to gain experience and promote your own personal growth. You  can do at your leisure in your home or elsewhere.  Christian meditation is a spiritual discipline that is progressive in nature. The longer and more consistently you do it, the better the results. 
Read What Others are Saying:
"I now know that I have a lot of unfinished business in my heart, but I'm so grateful for this new awareness through Christian Meditation and the proven techniques Rhonda is offering."
"I am really enjoying the practice and receiving all the helpful tips and explanations from Rhonda."
"I am really enjoying the lessons and the handouts."
"I'm grateful for this opportunity and want to learn more."
Course Curriculum Weekly Breakdown
Why Meditate?
Welcome

Getting Started

What Do You Need to Heal?

What the Bibles Says About the Mind & Meditation

A Look at the Scriptures Regarding Meditation

Quotes from Christian Meditation Practitioners

Prayer vs. Meditation

Christian Meditation vs. Eastern and other types of Meditation

Benefits: Mental, Physical, Emotional, and Spiritual

Christian Meditation Myths

Guided Mindfulness Meditation

Assignment for the week

Includes handouts

(Length: 1 hour and 20 minutes)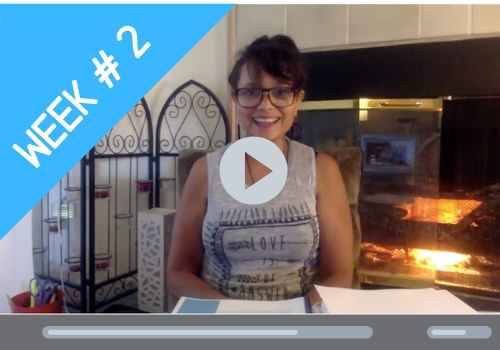 How to Meditate?
Relaxation techniques

Meditation Basics

Anchors in meditation

Effective Christian meditation techniques

Scriptural or passage

Sacred Word, Mantra/ Phrase

Mindfulness/Breath

Centering Prayer

Modeling and practice

Assignment for the week.

* You'll receive a great list of phrases to meditate on.

Includes handouts

(Length: 1 hour and 6 minutes)
Overcoming Challenges in Meditation
Challenges in Meditation

Types of Distractions

Outer

Inner

Sleep

Emotions

Physical Sensations

Analyzing Emotional Distractions

Fear, Memories, Hurts, & Pains

Embracing Emotions

Christian Vs. Traditional Meditation

Meditation & Inner Healing

What you can Feel, you can heal

Breath as an Emotional Regulator

Inviting God In

Welcoming Prayer

Simple strategy to Combat Negative Thoughts

Living with Uncertainty

Assignment for the week.

Includes handouts

(Length: 1 hour and 8 minutes)
Week # 4 – Establishing an Ongoing Routine
What is Spiritual Self Care?

Appointment with God

Creating a Simple Routine

Modeling & practice

Guided Meditation

Closing

Includes handouts
Introduction to Christian Meditation Topic Includes:
Why Meditate
How to Meditate
Challenges in Meditation
Establishing an Ongoing Practice
15-Interactive handouts
 Allow Rhonda to teach you how to meditate with confidence and purpose and in a way that completely honors God.   Many people start meditating only to give up after a short time. Ensure your ability to meditate effectively with proven results. 
Not satisfied with this course? Includes a 30-day full money back guarantee. Just send me an email stating why you want to cancel and I'll refund you promptly.
Rhonda Jones is the creator of The Christian Meditator website and has produced over 25 Christ-Centered Meditation and Affirmations recordings. She is the author of the The Christian Meditation Journal, Help Me God Change My Life Program, and more.  Rhonda has taught Christian meditation since 2005 through her Cds, courses, workshops, articles, and retreats. Christian meditation helped her overcome years of depression, find inner healing, and draw closer to God.