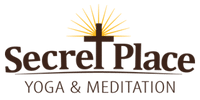 Secret Place Meditation (Sacramento, California)
Located in the Sacramento Area. Join Rhonda for classes, groups, or events in the area!
Christian Meditation Group
Christ Centered Yoga Classes
Local Unplug One-Day Mini Retreats & Weekends
Spiritual Self-Care Workshops
If you'd like to join the Sacramento only mailing list, please join below. I will let you know about any local events.
Secret Place Meditation Photo Gallery