Christian Meditation Membership
Start Your Membership Today!
Become a Member of the Be Still Online
Christian Meditation Studio Today!
The Be Still Christian Meditation Online Monthly Membership allows like-minded Christians to connect around the areas of meditation, spiritual growth, and health/wellness all from the comfort of your own home.
Everything You Need to Begin Your Christian Meditation & Healing Journey!

The Christian Meditator Membership contains years of Christian meditation and inner healing resources to help guide you on this transformative spiritual journey.  It includes over 14 modules of courses, video series, guided meditation and affirmation recordings on a variety of topics, and much more. See more details below.

All This for Only $14.95 per Month. 
Start with a 3-Day Free Trial!

Your Membership Also Includes an Extensive Meditation Listening Library!
Over 75 Guided Christian Meditation & Affirmation Recordings on a Variety of Categories and Topics!
Guided Meditation Categories & Topics: 
5 Minutes with God Meditations for Busy Christians

Abundance & Success  Guided Christian Meditations and Affirmations (Audios)

Peace of Mind & Stress Relief  Guided Christian Meditations and Affirmations (Audios)

Best of Christian Meditation Series (Audios)

Emotional Healing Guided Christian Meditations and Affirmations (Audios)

Physical Healthy & Healing Guided Christian Meditations and Affirmations (Audios)

Worshipping God  Guided Christian Meditations and Affirmations (Audios)

Marriage, Family, and Relationships  Guided Christian Meditations and Affirmations (Audios)

10- Day Christian Meditation Challenge and Devotionals

Live Christian Meditation Group Meetings

Try One of My Guided Meditations Now!
When you are a part of the membership you have access to over 75 guided meditation videos to enhance your time with God. What other benefits will you'll receive:
More peace of mind
Reduce stress and anxiety
Draw closer to God
Experience God's presence
Try out Pure Living Water Guided Meditation Now! Just sit back and relax, then push the play button.
Two FREE Bonuses Just for Trying it Out.
Use These Scripture Affirmations to:
Seize your day and renew Your Mind
Detailed instructions on how to use for best results
Through affirmations, you can train and reprogram your subconscious mind to turn to God's Word instead of your negative or fear-based mental patterns.
Gain more confidence in God's Word to meet all of your needs and change your circumstances.
In this 22-Page Ebook You'll Discover:
Why Am I So Anxious or Depressed?
Taking Authority over Your Thoughts
The Christian Honeymoon Period
Four Steps to Inner Healing
What is Scripture Meditation?
Using Scripture Meditation for Healing.
Scripture Meditation Basics & Techniques

MEMBERSHIP Also Includes the Following Courses, Audios, and Series!
What Are Others Saying about the Christian Meditation Membership!
"Thank you very much for sharing your Christian meditation methods. I have had borderline high blood pressure reaching into the 140s for a couple of years, but today I practiced Christian meditation at the doctor's office and my pressure went down to 127/76 which I have never seen before. Thank the Lord! Thank you for your ministry!"
"I have ordered a few of your meditation CD's and wow have they helped me! I went through a really bad spell recently, changing depression meds and felt so uptight. I popped those CD's in and it was like taking a tranquilizer. The Lord has truly annointed you for this ministry. Thank you, my sister.  Blessings!"
"I have found a new internal peace since starting Christian Meditation. My comprehension of scripture has improved and I feel so much happier. Most of my thoughts are positive. When I get a negative thought its soon gone, I replace it with abba or the Lord is my Shepherd.  Other people have also noticed a change in me. I have to say that this web site and Christian Meditation have changed my life. Thank you Rhonda. Peace."
Why I Created the Be Still and Know Membership
As someone who suffered with chronic depression for 4-long years, it pains my heart to see my brothers and sisters suffer. Although as Christians, we're supposed to have the joy of the Lord, so many of us struggle with anxiety, negative thoughts, and depression.
Over the past 15 years, I have been sharing this transformative practice through courses, retreats, and guided meditations. As a result, I have been able to hone my skills and training to help you facilitate your mental health and healing, and find inner peace.
Ready you get your peace back? Ready to draw closer to God? join the membership today!
Quick Look at Be Still and Know Membership Benefits:
Start Your Membership Today!
START FREE TRIAL & JOIN NOW!
All this for ONLY $14.95 per month
Seeking Membership Instructors & Facilitators
Are you a faith-based meditation, yoga, personal development, healing or health-oriented instructor who loves Christ and interested in teaching a Christ-centered class(es) or workshop? Contact me!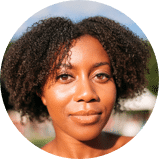 CANCELLATION, SOME TERMS AND CONDITIONS
*These rates are locked in for as long as you are a member. If the prices increase for new members, it won't affect your payment. 
your monthly membership at any time. Refunds are NOT available for the monthly membership. Please use cancellation instructions in the Start Here Module. You can cancel in just a few seconds. We do not offer refunds for non-cancellation. 
Questions About Membership
Question # 1- I am currently a Be Still, Listening Library  or Academy member, how does this affect my membership?
Answer- Doesn't effect at all. If you would prefer this membership, please just cancel and sign up again.