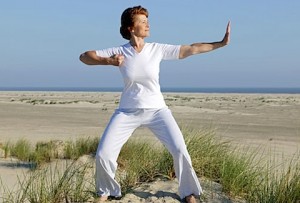 Many years ago I suffered from a severe bout with depression. At that time I was a second grade teacher and sometimes I hurt so badly I would go into the bathroom stalls and just cry. I had done everything to find relief: counseling, medication, prayer, and more.
I had good and bad days, but it wasn't until I stumbled on Biblical meditation that my life turned completely around. When I began to become quiet before God and abide in His presence, an amazing thing happened.
I began to hear God speaking to me. God told me that I was so depressed because of the chronically negative thoughts I was thinking. And oh boy, were they awful. I was constantly putting myself down. God then lead me through a healing process than ended my depression and later created a new ministry for me, Christian Meditation and Relaxation.
In addition to sharing the benefits of Biblical meditation, I love telling my Christian sisters (and brothers) about spiritual disciplines that will truly transform their life. Many of us who have spent years serving God sometimes come to a place in our Christian walk where we want more of God, and less of everything else. You know those things we "do" for God, but they don't help us to build relationship with Him. That comes from being still and getting to know Him in a personal way.
I want to share with you more about Biblical meditation and how it can change you life as well. Christian meditation is a spiritual discipline we can put into immediate practice to begin to experience our Lord in a new and exciting way!
In the video below, learn how Christian meditation healed my life.
Create a Daily Power Hour: Interested in Christian meditation but not sure where to start?  Read my article on Creating a Daily Power Hour if you haven't already. I give you tips on how to incorporate Christian meditation in your daily quiet time with God.
Struggle with Negative or Fear-based Thinking? : Also, check my best-selling Christian Meditation CD, Control Negative Thoughts. This is a teaching meditation that will help you understand the relationship between your mind, spirit, and relationship with God. It also includes two additional meditations titled Quieting a Restless Mind and Morning Devotion. Listen to samples and learn more.